I have been on Instagram since its inception when my friend Jamie introduced it to me. If you scroll way far back in my Insta posts, you'll see the proof in these horrible, horrible shots of grainy dark food shots.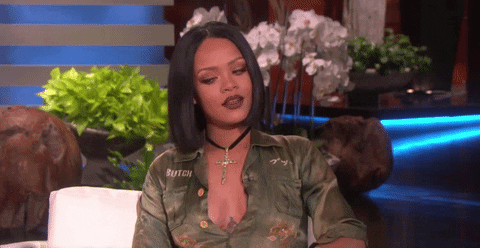 Back then it was kind of the wild west of Instagram and people didn't have to say if they were doing an ad or indicate it was sponsored because it was new and it hadn't really been regulated yet. This was also back when I just had a personal account so it also didn't really matter to me.
Then brands started to realize they could capitalize on these followings people had garnered on Instagram and sponsored posts started to become more and more prevalent. But if you're not trying to get sponsorships or advertisement deals for your Instagram, how do you know what all of the different terms for sponsored posts mean. #ad, #sponsored, #partner – what does it all really mean? And how much money are people really making?
One questions I personally get a lot is if I blog for a living and the answer is a resounding NO. I don't make nearly enough money to support myself from my blog or Instagram alone. However, some people do blog full time, but usually, they have a much larger following than I do which means they have a higher reach. Marketers want to reach a wide audience when they spend money on a campaign and people with 100K followers vs. 7K are usually more desirable. Makes sense! So how do I sometimes work with partners or advertisers? As a micro (very micro) influencer, PR companies and advertisers might be more interested to work with me because of my engagement. I might have a smaller audience, but that audience (aka all y'all) are very engaged with me which means you might listen to me as opposed to a larger blogger who could talk about the same product.
Not all sponsored posts are paid opportunities though. This is where I think people get confused the most. What is the difference between #ad, #sponsored and #partner!?
Legally if you are doing a paid for sponsor post, you must include the hashtag #ad or #sponsored according to the FTC. That means if I am getting paid by the company to create content, I have to disclose that I am getting paid to sponsor the product in question. That's why so often bloggers or influencers feel the need to say, "Guys, this isn't sponsored", because for so long you didn't have to say it was sponsored and people want you to know the difference between being sold to vs. just liking a product and wanting to talk about it.
If you see the hashtag #partner, that usually means that the influencer/blogger got the product for free in exchange for a post on their feed or stories. However, if you see something like #airbnbpartner, that does suffice with FCC as indicating that it is a paid partnership. Paid though can mean many things and sometimes paid just means getting product or expensive product for free in exchange for content.
Now that we know what these hashtags all mean, where does the trust come in? Well, I can't speak for all bloggers but I personally only work with brands that already use and trust or do research on and find to be quality products that I think you would also like. To talk about Big Fig mattresses again, I received the mattress almost two months ago so I waited to do my review until I had used the bed a good amount to know that it was something I would recommend to you all. If I hadn't liked it, I would have returned it to the company and not written the post but I truly do love the mattress. In fact, I'd like to be in that bed right nowwwww. If I also haven't explicitly said this is a sponsored or partnered post, then know that I was not paid to talk about the product.
Dining out at restaurants is a tiny bit different. A lot of times restaurants will host an event or reach out and offer you a meal on the house. Right now FTC does not require you to say that is sponsored so usually if I get a free meal I will indicate that by saying, "Thank you so much to Restaurant X for having me!" or something to that effect so you know I got the meal for free. Same goes for if I got other product sent to me in the mail, I should disclose that they sent it to me for free to review or test.
And that is sponsored posts in a nutshell and hopefully gives you a better idea of how the whole sponsorship process works on our end and how we bring that to life for you!